Lifesystems Waterproof First Aid Kit
As Low As
£27.25
Lifesystems Waterproof First Aid Kit
As Low As
£27.25
Description
Contents
Product Video
Ideal for water sports or where supplies could be exposed to water
Bag supplied is made from a tough, waterproof material
Kit contains enough equipment for injuries typically sustained from water sports, as well as general outdoor activities
Ideal for canoeing, kayaking and rafting expeditions
All contents are manufactured to European quality standards and carry the CE mark
Weight: 500 g
Dimensions: 330 mm x 160 mm x 80 mm
Items: 32

We restrict the sale of medicines and pharmaceuticals to persons over the age of 16. A valid proof of age may be required upon processing the order.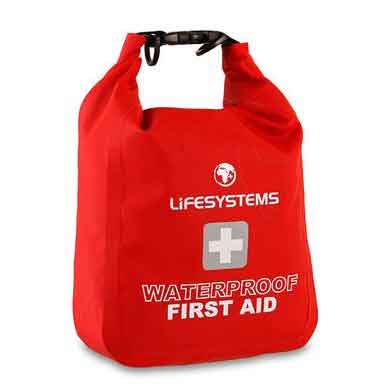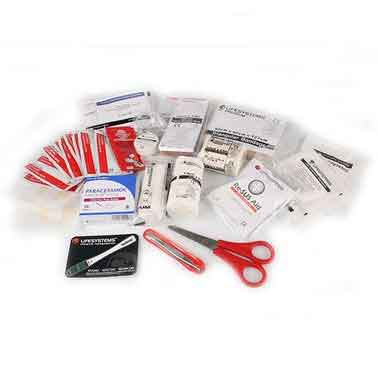 Price List - To order please specify a quantity. Then click the "Add to Basket" button.
Prices exclude VAT at 20%
Alternative products
Piccolo Home & Travel First Aid Kit
Ideal for use when travelling, on holiday or at home
£6.30
More Info
First Aid Responders Pouch
Pouch contains a compact kit of resuscitation essentials
£11.50
More Info
Lifesystems Adventurer First Aid Kit
QuickFind system allows for easy access to supplies
£19.30
More Info