Next Day Delivery on orders before 4pm
30 Day Guarantee
No Minimum Order
Free Delivery over £65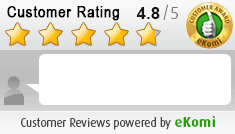 There is absolutely no way in which the service could have been improved upon
Medical Supplies for
Professional, Business and Home Uses
No Minimum Order
No Need to Register
Credit Card or Purchase Order
Paypal Accepted
NHS Purchase Orders Accepted
All items are delivered in discreet packaging for your peace of mind
Bodyguards AQL 4.0 Blue Powdered Nitrile Gloves
Protection against contamination, dirt and potential irritants in low risk situations.
Synthetic rubber contains none of the proteins that are present in natural rubber eliminating protein sensitisation
Lightly powdered, it eases donning and absorbs perspiration
Smooth surface with textured fingertips for improved grip
Superior comfort and dexterity when compared to Vinyl gloves
Extremely soft and pliable yet still maintains a tensile strength that is comparable to natural rubber
Cuff is beaded, enhancing strength and preventing liquid roll back
AQL rating of 4.0 and has been tested in accordance with EN1186 making it suitable for food contact
Please enter a message into the chat box at the bottom right of your screen.
If the chat box is not visible please visit our
contact us
page or call
0800 160 1621
during office hours.
You can close this message and continue browsing the site while you chat.
Why buy from MediSupplies?
Next Day Delivery
On in stock orders received by 4pm
30 Day Guarantee
For your peace of mind on all orders
No Minimum Order
You can order as many or as little as you need
Secure Online Payments
On all major Credit/Debit cards, Purchase Orders
No Need To Register
You dont need to create an account to order
© 2018. medisupplies.co.uk - MediSupplies Ltd.
Registration Number: 06815353.
VAT Number: GB 927 4801 12.
Ashburn
- From your Internet address
- Use precise location