Next Day Delivery on orders before 4pm
30 Day Guarantee
No Minimum Order
Free Delivery over £65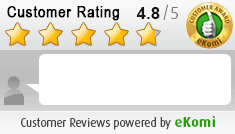 There is absolutely no way in which the service could have been improved upon
Medical Supplies for
Professional, Business and Home Uses
No Minimum Order
No Need to Register
Credit Card or Purchase Order
Paypal Accepted
NHS Purchase Orders Accepted
All items are delivered in discreet packaging for your peace of mind
Bristol Maid Removable Body Bins - 75 Litre
Mild steel tubular frame and sheet metal body, painted for extra durability
Please note that these products are subject to a 4-5 week delivery time
Available as rust free with an all stainless steel construction
Radiused corners to assist cleaning and captive drip tray to collect spills
Positive bag retention through the use of a drop over clamp (hands free versions) or an elasticated cord
Stainless steel pedal and linkages, with plastic feet to keep the unit clear of the floor
Silent closing versions are fitted with a gas damper to minimise noise when the lid closes
Hands free pedal ensures easy infection control
Wheels fitted to rear of bin assist easy moving when cleaning floors
Available with 'Colour Coding' to assist refuse identification, (HTM07)
Fire tested to HTM83
Dimensions (w x d x h): 435 x 430 x 785mm
Delivery:
Next Day Delivery available when ordered before 4pm
We offer a number of delivery options from just £3.95
Next Day Delivery is Free when your basket value is over £50
Please enter a message into the chat box at the bottom right of your screen.
If the chat box is not visible please visit our
contact us
page or call
0800 160 1621
during office hours.
You can close this message and continue browsing the site while you chat.
Why buy from MediSupplies?
Next Day Delivery
On in stock orders received by 4pm
30 Day Guarantee
For your peace of mind on all orders
No Minimum Order
You can order as many or as little as you need
Secure Online Payments
On all major Credit/Debit cards, Purchase Orders
No Need To Register
You dont need to create an account to order
© 2018. medisupplies.co.uk - MediSupplies Ltd.
Registration Number: 06815353.
VAT Number: GB 927 4801 12.
Ashburn
- From your Internet address
- Use precise location