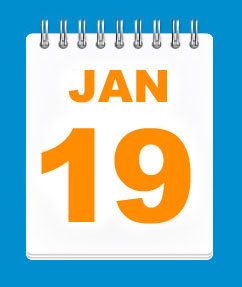 Blue Monday Special Offer
*FREE DELIVERY ON ORDERS OVER £25*
For today only we are offering FREE DELIVERY ON ORDERS OVER £25 (exc VAT) - Just fill your cart with £25 worth of items and you will qualify for free delivery.
T&Cs:
This offer is also available for orders placed over the phone.
This offer is valid from 8:30am (GMT) on Monday 19th January 2015 through until 8:30am on Tuesday 20th January 2015
This offer can be extended, changed or removed without notice. For full terms and conditions, please see our terms and conditions page.
Controlled Drug Recording Book
As Low As £19.25
Complies with the Misuse of Drugs Act 1971
Any location that holds stock of controlled drugs should keep a record of controlled drugs received and administered as a legal requirement
Required for every premises - not just the main location
Hardback ensures extra durability and longevity
Clearly marked and numbered sections ensures book is easy to use and helps minimise mistakes
Contains 194 pages of record sheets
Complies with HSE guidance document L74 - suitable for use in first aid rooms
To see a page from inside the book click here.
Include VAT in prices
Medical Supplies for
Professional, Business and Home Uses
No Minimum Order
No Need to Register
Credit Card or Purchase Order
Paypal Accepted
NHS Purchase Orders Accepted
Why buy from MediSupplies?
Next Day Delivery
On in stock orders received by 4pm
30 Day Guarantee
For your peace of mind on all orders
No Minimum Order
You can order as many or as little as you need
Secure Online Payments
On all major Credit/Debit cards, Purchase Orders
No Need To Register
You dont need to create an account to order
© 2015 . medisupplies.co.uk - MediSupplies Ltd. Registration Number: 06815353. VAT Number: GB 927 4801 12